---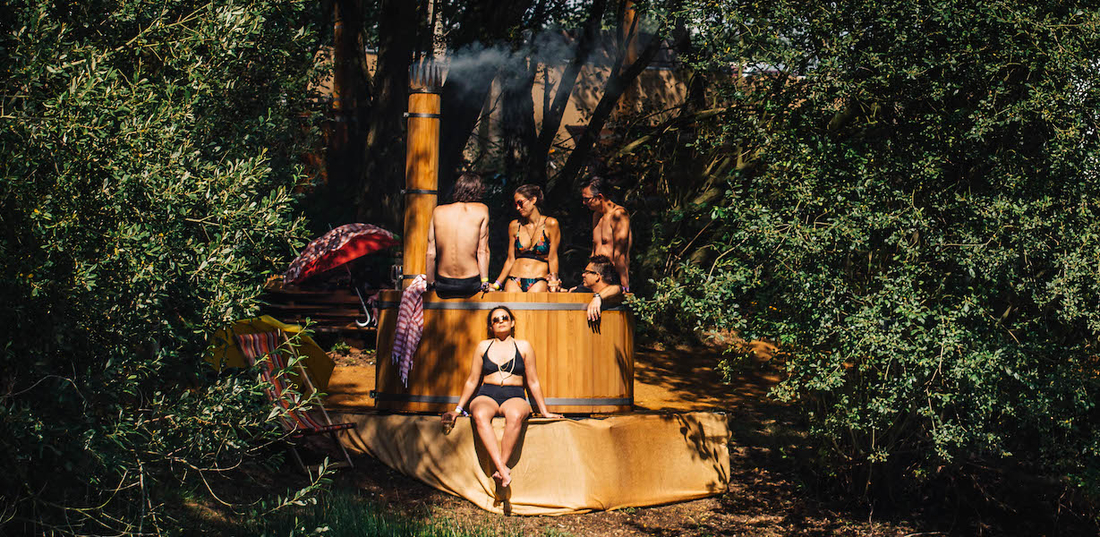 UPDATE REGARDING YOUR SPA TICKETS AT LOST VILLAGE 2020
As has been announced earlier, our friends and colleagues at Lost Village Festival have had to make the sad but inevitable decision to postpone the festival until 2021. These are indeed tough times for everyone in the festival/event industry (as well as many others) but we are all going to work together to bring you the best possible experiences next summer. We're already relishing the opportunity to pamper you all on 26th-29th August 2021. And who knows, we may even see some of you before: we will be reopening our bathing venue PAUS, near Cambridge, when the circumstances allow.

YOUR SPA TICKETS ARE TRANSFERABLE TO 2021
If you have a spa booking for LV 2020 your tickets will be automatically transferred to 2021 for the same day and time slot. If you wish to request a refund, please email tickets@bathingunderthesky.com. Please send all your refund requests by 5th June, otherwise your ticket will automatically transfer to next year. Please note that the booking fee is non-refundable. All refund requests will be processed within 2 working days. Please allow 5-7 working days for the refund to appear on your statement.

Our hope is that most of you will be able to support us by choosing to retain your booking but we understand that this will not always be possible. You do not need to contact us if you are happy to keep your tickets. New confirmation email and tickets will be sent to you by the end of August.

Each 2020 spa ticket holder who rolls over their booking to 2021 will be enrolled into a prize draw to win 1 of 10 private hot tubs for up to 6 guests on any open weekend at PAUS. More details will be announced soon. Winners will be announced on 20th September 2020.


Thank you for all your support, we can't wait to come back to Lost Village 2021.

Until then, take care and stay safe,
Alexandra & Bart and the gang of Bathing under the Sky
Lost Village 2020
The Lake of Tranquility experience
Lose yourself on the shores of The Lake of Tranquility and soothe your senses in Bathing under the Sky's wood-fired spa, indulging in premium wood-fired hot tubs, dry Finnish sauna, luxurious hot showers and more.
Plug your phone away and get ready to recharge you body and soul.
Once changed to your swimwear, warm up and cleanse your body in steaming hot showers. Using organic body wash, prepare for your blissfully relaxing session.
Immerse yourself in one of the luxurious wood-fired cedar hot tubs enjoying the muscle-relaxing heat, fresh air and the sound of crackling fire. If you desire, move on to the dry Finnish sauna and let the therapeutic cedar aroma and steam envelop all your senses. The 80-degree heat will slow your mind, gently washing away stress of modern lives. For a fully invigorating experience, step under the cooling outdoor shower which will leave your skin feeling energised and alive. Follow by plunging back into the sauna or the hot tubs.

At the end of your session, glam it up in the beauty corner where hairdryers and GHDs are at your disposal so you can return to the party feeling and looking your best.
Each ticket for TWO hours per person includes
Luxurious wood-fired hot tubs shared between six people
(it is possible to reserve a hot tub privately for a group of 6 to 8 bathers to guarantee you exclusive use during the session)
Dry Finnish sauna with cold shower
Hot showers with shower gel and sink with mirror
Complimentary phone charging (please bring your own cable)
One fresh sarong towel to borrow
Chill out deckchairs
Beauty corner with mirrors, hair dryers and GHDs
Unlimited, iced cucumber and lemon water served to your hot tub
Changing tents
Waiter service to the hot tubs from a dedicated champagne bar will also be available.

Please note that the spa is for punters wishing to switch off their party paws and those who preferring a calmer environment. Because we follow strict H&S rules, the capacity of the facility is very limited. Only a fraction of the punters get the chance to use our facilitites. We therefore advise you to book your tickets online to avoid disappointment.
Sunday night spectacle 7-9pm session
During this slot the spectacular finale to Lost Village 2020 will take place. Our hot-tubs at the Lakeside Spa will provide the best seats in the house to watch this! Expect the sky to be lit from near and afar.
Additional information and H&S
Tickets are non-refundable but are transferable, subject to availability.

Please make sure to arrive at least 15 minutes before your session starts to allow for check-in procedures.

Strictly NO underwear or daywear allowed in the hot tubs and saunas. Bathing or birthday costumes only.

Please note that while nudity is allowed and accepted, we ask all participants to be considerate to fellow bathers by covering up when walking around the spa area. A hammam towel is provided for each guest. Fresh clean swimwear will be available to hire from the spa reception.

Each guest MUST take a hot soapy shower before entering hot tubs and sauna. Showers with shower gel are provided.
The spa hygiene and H&S are maintained to the highest standards and adhere to strict regulations. The hot tubs are discharged, cleaned, sanitised and refilled with fresh water every night. Please follow the spa rules and etiquette.
NO under-18s allowed in the spa
Due to H&S and licensing reasons, please do not bring alcohol into the Spa. For a truly lush experience, there is a Champagne Bar with service to the hot tubs.
We reserve the right to refuse your entry into the Spa if you are under the influence of alcohol or drugs
A flat £2.50 booking fee is included in the price of each ticket. This fee is non-refundable. This fee is not retained by Bathing under the Sky but is used to cover the cost of services provided by third partners pertaining to running an online booking service incl. PayPal fees, transaction and administration fees.
Please note that spa ticket is in addition to a valid ticket for the Festival.


Price includes all taxes and a £2.50 booking fee.
Friday 28 August
Standard session £32.50pp
Evening session £31pp
Saturday 29 August
Standard session £42.50pp
Evening session £31pp
Sunday 30 August
All sessions £42.50pp